Free E-Waste Recycling Event!
Now through September 19, 2020
---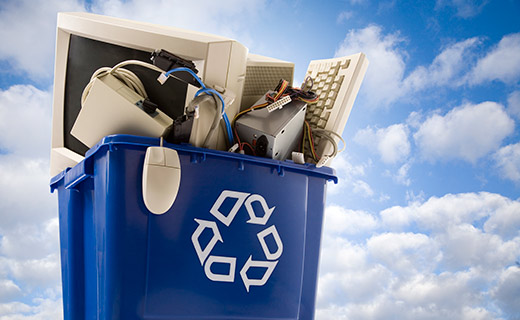 Free E-Waste Recycling Event!
Date: Saturday, September 19th
Time: 9am - 3pm
Location: Parking lot area 17 & 18 by JCPenney
E-Waste is any consumer electronic equipment that has reached its 'end-of-life' or 'end-of-usage', whether in full function or non-working condition. It includes most electronics or electric appliances with a cord or circuit board such as:
Desktop, laptop, server, tablet, computer peripheral (mouse & keyboard), CRT/LCD computer monitor, television set, cellphone and accessory, small appliances, home entertainment system, stereos, fax/printer/copier, consumer electronics (VCR/VCD/DVD player), rechargeable batteries, and misc.
There will be a $10 charge for disk drive destruction service, microwave ovens, and A/C units. We DO NOT accept batteries, light bulbs, fluorescent lamps, auto liquids, and liquid chemicals.
Open Stores and Curbside Pickup*
Ongoing
In accordance with the local government ordinance, Inland Center Mall retailers can choose to reopen...
Virtual Kids Club
Ongoing
Looking for something fun for your little ones to do? Inland Center Virtual Kids Club is a wonderful...