FREE E-Waste Recycling Event!
March 14, 2020 9:00 AM - 3:00 PM
---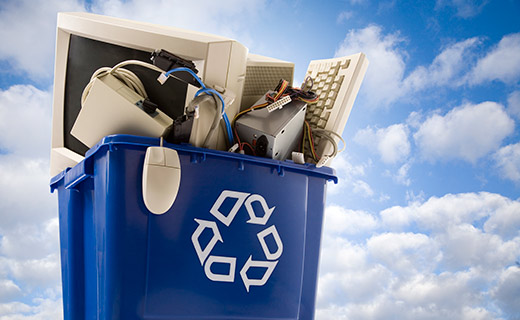 FREE Electric Waste Recycling Event!
Date: Saturday, March 14th
Time: 9am - 3pm
Location: Parking lot area 17 & 18 by JCPenney
E-Waste is any consumer electronic equipment that has reached its 'end-of-life' or 'end-of-usage', whether in full function or non-working condition. It includes most electronics or electric appliances with a cord or circuit board such as:
Desktop, laptop, server, tablet, computer peripheral (mouse & keyboard), CRT/LCD computer monitor, television set, cellphone and accessory, small appliances, home entertainment system, stereos, fax/printer/copier, consumer electronics (VCR/VCD/DVD player), rechargeable batteries, and misc.
There will be a $10 charge for disk drive destruction service, microwave ovens, and A/C units. We DO NOT accept batteries, light bulbs, fluorescent lamps, auto liquids, and liquid chemicals.
Easter Bunny Photos
March 20, 2020 through April 11, 2020
The eggs are in the basket and the chocolates are wrapped: now it's time for your bunny snap! Round ...
Kids Zone Event - Create a Magical Guardian Door Ornament
March 14, 2020 11:00 AM - 12:00 PM | JCPenney
Take home some magic from a land far away at the JCPenney Kids Zone on March 14th from 11am to 12pm....