Help Your School Win Up To $2,000!
---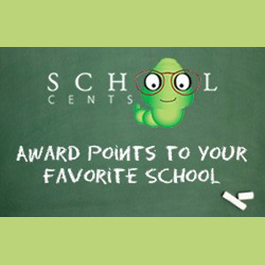 Community Partnerships

Shop at Inland Center Mall and earn money for your school! Bring original receipts for purchases made at Inland Center from September 1, 2019 through May 31, 2020 to the Management Office, around the corner from MasterCuts M-F 9am-5pm. Your school earns at least (50) points for every dollar spent in the mall, Plus (200) points for every dollar spent at Macy's throughout the year. Based on the total accumulated points, every school receives between $250 and $2,000. For more information on points, logging your receipts via your cell phone & flyer information click here.
This year's program is sponsored by Macy's San Bernardino
List of participating schools:
- Abraham Lincoln Elementary/Colton
- Anton Elementary
- Birney Elementary
- Gateway Educational Center
- Grand Terrace Elementary
- Grant School
- Henry Elementary
-Holy Rosary Academy
-Lytle Creek Elementary
- Mt. Vernon Elementary
- Norton Science & Language Academy
- Our Lady of the Assumption School
- Palm Avenue Elementary
- Ramona-Alessandro Elementary
- Redlands Christian School
- Riley College Prep Academy
- Rio Vista Elementary
- St. Adelaide Academy
- Terrace View Elementary
- Wilson Elementary/S.B.
7th Annual Wellness Event
September 28, 2019 8:00 AM - 11:00 AM
Young Women's Empowerment Foundation presents: Weary To Wellness 2019 Women & Men Community Even...
Get 30% Off One Item!
Now through September 30, 2019 | Jane's Hallmark, Gold Crown Hallmark
Stop by Hallmark and sign up for a Hallmark Rewards Card Membership and get 30% off one item for sig...