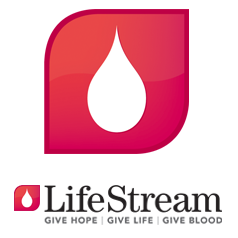 Summer Blood Drive
August 24, 2018 12:00 PM - 5:00 PM
Summer Blood Drive Proudly Hosted By: Inland Center Mall & LifeStream
Supply is Low, Demand is Constant. Make THIS the Summer of Life & give blood.
Donate and receive a $5 In-N-Out gift card!
Date: Friday, August 24th
Times: 12noon - 5pm
Location: 500 Inland Center Drive San Bernardino in the bloodmobile Lot 4
For appointments call: 1-800-879-4484
*For School Cents Participants please sign-in at the management office from Noon-5pm & receive 5,000 points for your school.
1 in 4 Will Need a Blood Transfusion, but only 1 in 20 will donate. Please come out & support your community!
*Must be 18 or older to enter. Please be sure to drink plenty of fluids & bring photo identification with proof of age. Donors under the age of 18 must bring a signed LifeStream parental consent form.
Give Hope / Give Life / Give Blood
800-879-4484 / LSTREAM.ORG