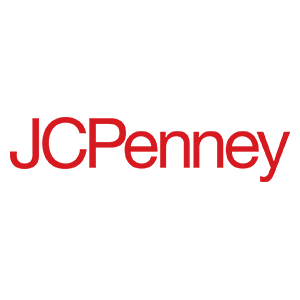 JCPenney
JCPenney, one of the nation's largest apparel and home furnishings retailers, is on a mission to ensure every customer's shopping experience is worth their time, money and effort. Whether shopping JCPenney.com or visiting one of their many store locations across the United States and Puerto Rico, you will discover a broad assortment of products from a leading portfolio of private, exclusive and national brands.
In-Style Salon Inside JCPenney
Valid from July 3, 2018 to August 31, 2018
Enjoy a Summer Beauty COCKTAIL Choose from : Bikini Wax $35 Back Treatment $75 Underarm Wax $25 Eye Treatment $15 Rejuvenating Facial $65 Eyebrow Shaping w/Fill $27 Get 20% Off when you book 2 or more services. Call to book appointment with Licensed Esthetician Jazlynn
---
Get Your Glasses In Time For Classes!
Valid from July 23, 2018 to August 23, 2018
Get your glasses in time for classes with our cool new kids styles! Get one pair of kids glasses for $39.99 or 2 pairs of kids glasses for $69.99 *Includes frames up to $100, UV & Eyeglass Protection Plan, Impact & Scratch-Resistant Lenses. We Carry Exceptional Kids' Packages with Affordable Upgrades: Active Package : Single Pair $59.99 / Two Pairs $89.99 Tech Package : Single Pair $69.99 / Two Pairs $99.99 Transitions' Package : Single Pair $129.99 / Two Pairs $199.99
---
JCPenney Optical Department
Valid from August 2, 2018 to August 31, 2018
Reason #101 You need a look for every mood Get 2 pairs of eyeglasses including FREE No-Line Bifocals Focus on Finding Your Style: let your vision insurance cover the rest. EZvision fits into your busy schedule! Simple / Quick / Affordable If you don't have an up-to-date prescription but want to purchase new eyeglasses, EZvision has you covered. Why wait? Get your RX update today exclusive offer just for you! ONLY $35 Takes 5 minutes to complete! No appointment necessary. Updated prescription within same day. Visit jcpenneyoptical.com to to view all plans or schedule an eye exam.
---